Escapades and discovery
Nautical activities:
Electric boat hire, pedalos, water bikes, canoes.
From Rand'eau Loisirs, April to October, hire a self drive craft, with your family or in a group.
Tarifs and information: Rand'eau, 220 chemin de Rhode,82200 Moissac (Banks of the Tarn, closed to the Uvarium)
Tel: 06 85 47 72 47 – www.randeau.net
NEW: Bike hire… call Jerome and he will pick you by boat and you can set off to discover by bicycle the surrounding area...Every Tuesday, during July and August, (weather permitting) guided bicycle tour of about 9 km, departing at 10am from the Tourist Office, to discover the orchards of the Tarn- et-Garonne (Kiwi, Apples, Plums etc etc).
Guided boat excursions

Boat excursion.
45 minute cruise with commentary on the Saint Andre from the Quai de l'Uvarium, below the Esplanade up along the Tarn, passing below the Canal bridge. (12 max)
May to October, departures every hour in the afternoon Tuesday to Sunday
Booking and tarifs : 06 82 47 63 04 – www.bateaupassagersmoissac.com - SPECIAL RATES FOR CAMPERS
Rowing
 Aviron Club
Rowing
Aviron Club Moissac was founded in 1933 and is situated on one of the most splendid stretches of water in France of 40 km. Novices (min 10 years old), experienced rowers as well as rowers with restricted mobility are welcome in a range of suitable boats.
Courses of 5 mornings per week during the summer. Proof of ability to swim required.
Contact : 06 09 22 07 02
294 Chemin de Rhode - 82 200 Moissac - 05 63 04 43 39
Water-skiing
From the plan of water of the Tarn, try you in the water-skiing: baptism... 05,63,04,37,44.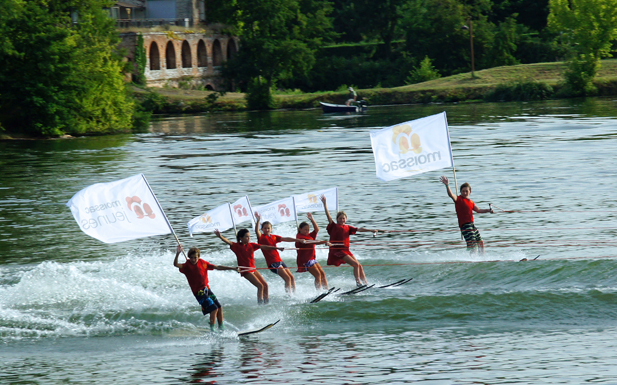 Fishing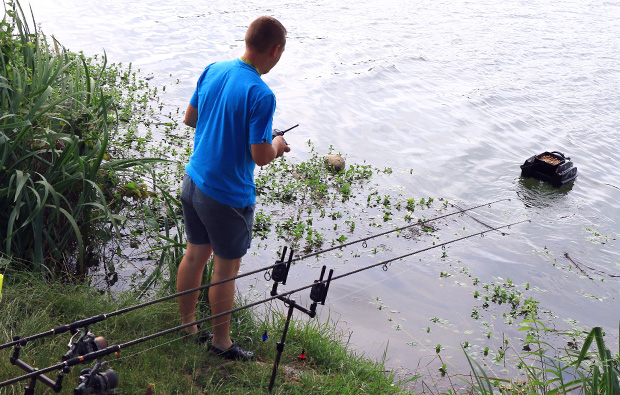 A paradise for fishermen, the Tarn has two islands, Bidounet (campsite) and Beaucaire (bird sanctuary). For all fishing information go to www. - a fishing guide of the Tarn et Garonne is available at the Tourist Office.
Air sport
You can discouver the Aerodrome of Gandalou at 4 km from the campsite.
L' Aéroclub Castelsarrasin-Moissac, avec des cours de pilotage : ac.moissac.castel@wanadoo.fr
Un centre de Vol à Voile , avec bapème de planneur ! : www.planeur-tarn-et-garonne.com