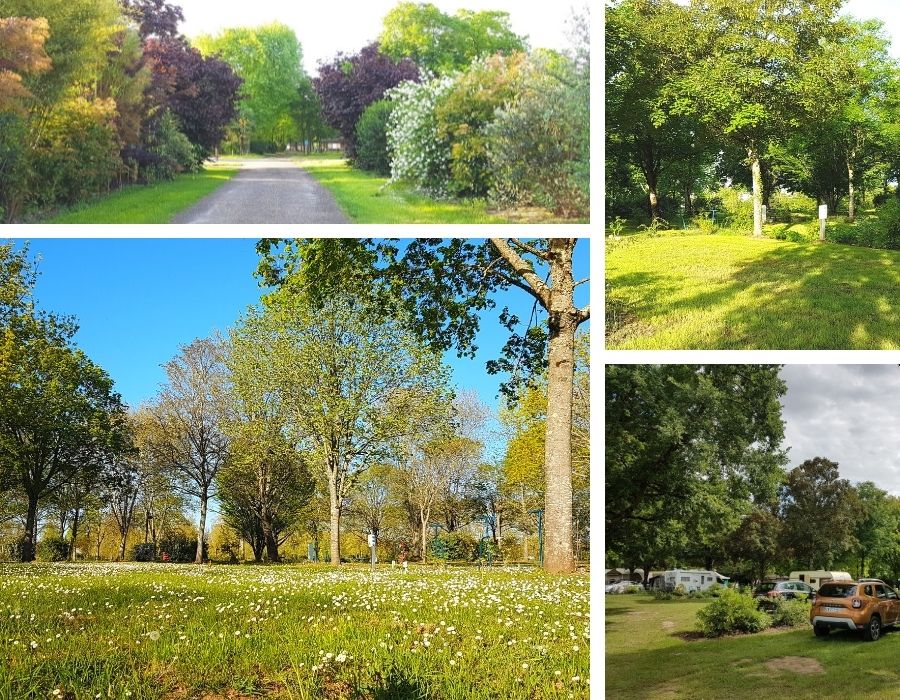 On our large pitches delimited by plant hedges, you can enjoy the shade of trees of different species.

All the pitches have a European electric terminal of 6 to 16 amps and a water point nearby.

Able to accommodate up to 6 people and a vehicle, our pitches measure between 80 and 100 m2 minimum.



PLEASE NOTE: access to the campsite, located on an island, is via a porch whose height is limited to 3.07 m. For our motorhome friends whose vehicle exceeds this height, we have set up an area located in front of the campsite reception, with secure access, water point and electrical connections.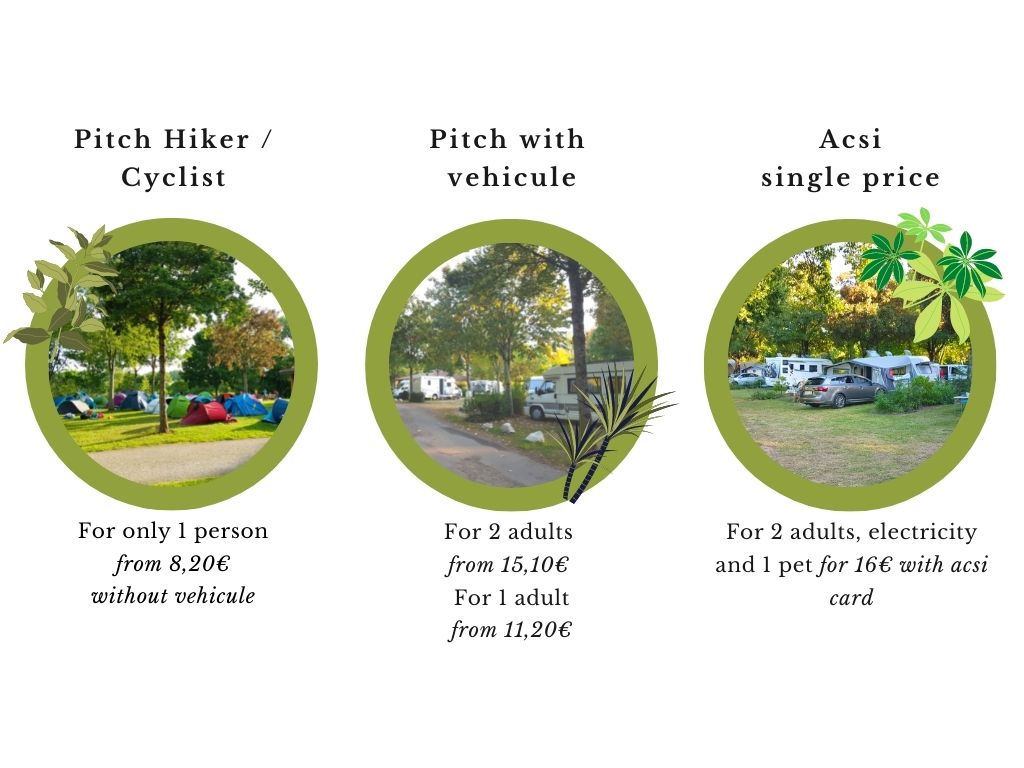 Price of motorhome services WITHOUT STAY: € 3 (emptying / water)

For more information, click on the photos!

Washing machine or dryer token 4 €

Laundry tablet 0.50 €

Rental of barbecue, fridge, microwave 6 € / day, 30 € / week

Cot rental 3 € / day, 18 € / week

Disposable sheet 1 person 5 €

Disposable sheet 2 people 7 €

Disposable duvet 1 person 8 €

Disposable duvet 2 people 13 €

Disposable sheet + duvet kit 1 person 13 €

Kit sheet + disposable duvet 2 people 20 €

Booking fees 15 €

Double-axle caravan (in addition to the daily rate) 50 €

Rental cleaning 50 €

Barrier badge (in case of loss) 20 €

Adapter (in case of loss) 20 €

Rental key (in case of loss) 20 €